Citrus Solutions
April 22, 2012
Citrus Solutions
This letter is to those of us who love to work in the dirt and help things grow and bloom. If you have never hopped the line to cross over from culturing flowers to producing citrus, I encourage you to consider going for the peel. Trust me, you'll be glad you did. I see marmalade in your future!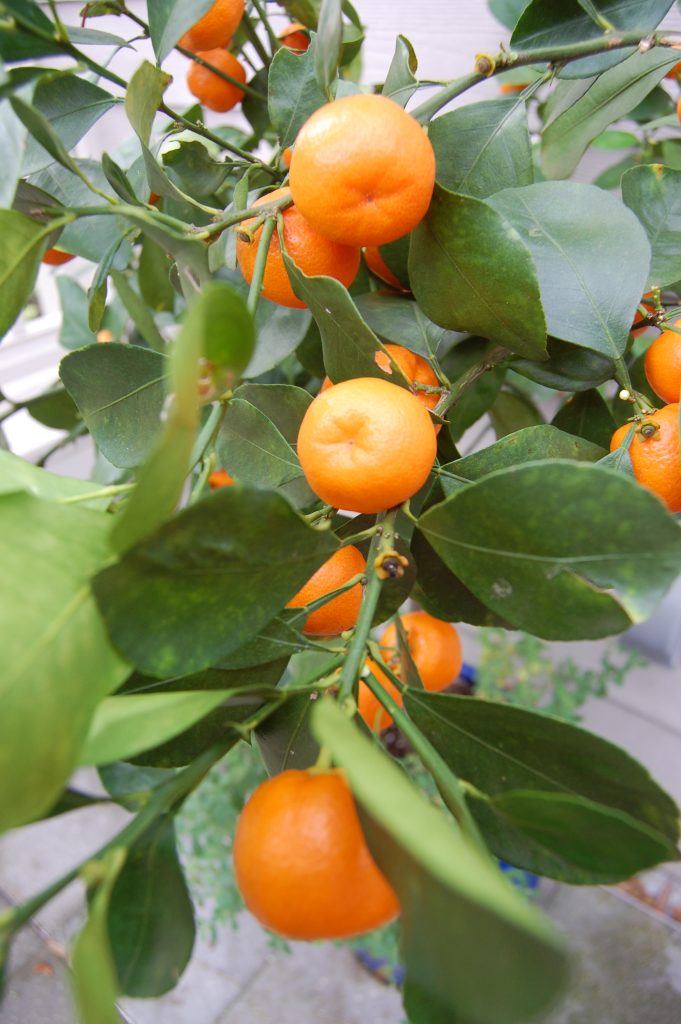 The Glory Of Growing Things
I come from a family of women who like to get their hands dirty. Actually, the word 'like' is not adequately descriptive. It's a need. To be close to soil, dig in it, move it around as needed and embellish its composition to achieve the primary goal – the extraordinary offshoots that justify all that time in the dirt. I'm referring to flowers or veggies or fruits. A healthy plant with good color, shape and size is not enough. We need more. At one time, I got all of this from the yard around my house. Trouble is, I got in my own way. Following my move from Jacksonville to Gainesville, I momentarily forgot my need for land and all of my yard tools. Yes, I bought a condo. What I was thinking at the time is beyond me. My saving grace would have to be my rooftop terrace. Potted plants would have to do. How could I really turn this into a true landscaping moment? I could graduate from St. Augustine grass and azaleas to citrus.
Shopping For My Citrus
Selecting my citrus was a balancing act of emotions. I overcame the guilt of trapping potential fruit bearing trees in relatively small potted containers by carefully choosing varieties that were not intended to be gigantic anyway. I steered clear of orange and grapefruit trees. I went for a centennial kumquat, a pink lemon and something called a calamondin. I was confident the kumquat and lemon had a chance confined in their pots. To be honest, I didn't know anything about a calamondin. I'd never heard of it before, but the plant was beautiful. The photo of the small orange fruits on the tag attached to a stem of the calamondin looked promising. So, I took all three home along with fertilizers I was assured were needed. Granted, I had no grove nor field, but I had my terrace and pots and the dream of peel-covered fruits in my eyes. Let the growing begin.
Caring For My Citrus
I carefully carted all three citrus plants, potting soil and fertilizer up two flights of stairs to the rooftop terrace. Then, I placed them in pots of three different sizes. The calamondin went in the largest of the three pots; the pink lemon went into the medium-sized pot; the kumquat went in the smallest. After reading about the plants, I gauged their growth potential and did my best to pick the pot for them. I read all about best application times for fertilizer, when to cut back and when not and watered as directed by intense google research. Somewhere in the process, I lost the lemon. I don't know what took her from me, but she dried up and made it pretty clear she wouldn't be adding any zest to my iced tea now or in the future. Momentarily knocked from my citrus pedestal, I replaced her with a hibiscus. Fortunately, the story was the opposite for the beautiful calamondin and the petite kumquat. They bloomed with flowers that looked and smelled so pretty. And those blooms were the predecessors of what I was really waiting for.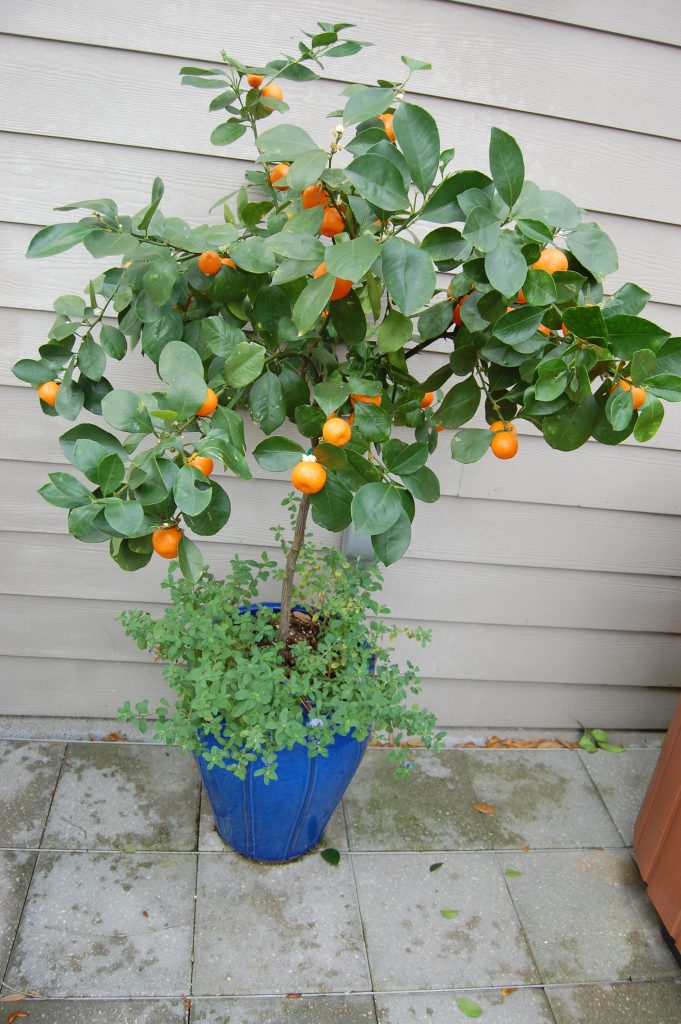 Harvesting My Citrus
As it turns out, centennial kumquats are larger than typical kumquats. While I had only three of the fruits this first season, they were big, fat humdingers! My calamondin was absolutely covered in small, round fruits. I have slaved over my yards in various home locations over the years and been rewarded with beautiful landscapes. But I have never felt more thrilled than I was by the fruit hanging from plants in pots on my rooftop terrace. My next moment of learning was to determine when they were ready to be plucked. As I learned from testing the taste of my calamondin, the real question was what in the world I was supposed to do with this fruit. Sour beyond anything I had tasted before, the beautiful orange balls appeared to be doomed for staying on the plant or just sitting in a bowl. My internet research confirmed calamondins are, by nature, sour. I already expected that of the kumquat. What to do? I began to consider something I had absolutely no experience or training for.
Marvelous Marmalade Making
Buoyed by my confidence as a successful grower of citrus, I moved into the role of marmalade maker. So what if I had never made jam or jelly before in my life? I returned to the source of all information (google) and found I would not be the first to cook up calamondin marmalade. There were not a lot of calamondin recipes online, but there were a few. I perused them all and then decided I was ready. I went to Publix to buy jars and the few ingredients I needed. I decided I would mix the kumquats with my calamondin so that my marmalade would truly be one-of-a-kind. I made two batches — three pint jars in each batch. The first was tasty, but I thought perhaps a tinch on the bitter side. So I used a bit less of the rind in the second batch and also ground the rind some so that its appearance is different — more smooth and a lighter orange color. It's beautiful to look at, but I have done no more than that so far. I will try the second batch soon. I only hope it tastes as wonderful as it looks.
Looking Ahead
While my citrus growing and marmalade making experience have been very satisfying, and I plan to continue them, one thing is clear. They have not fulfilled the yearning I have for my mower, clippers and time working in the dirt. I know now more than ever that I need a home with a yard where I can get my hands dirty working with things that grow. I will wait and pray and dream of this place. Perhaps it will be more than a home with a yard. Maybe this next place will have a field with room for citrus trees so that my calamondin and kumquat can escape their pots at last. For now, both are covered with the beginnings of next season's fruit. If all goes well, I will be making marmalade again soon.